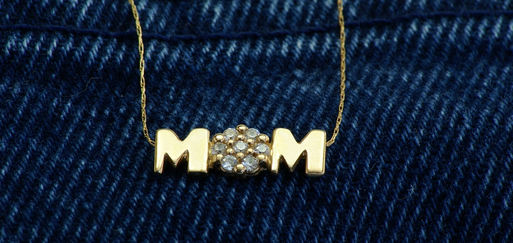 SPECTRUM – Voices from the Diamond Industry #16
This is a special edition of SPECTRUM blog as a tribute to all those wonderful Moms around the world in honor of Mother's Day. We hope you were totally spoiled this year. If not, be sure to send this blog to all your loved ones so that they can be better prepared for the next time you deserve a thorough spoiling. Better yet, take the advice of Jewelry company Mejuri [observer.com] – go out and buy your own diamonds, empower yourself because you deserve it. Enjoy!
This Jewelry Company Wants Women to Buy Diamonds for Themselves
By Dena Silver
www.observer.com
What a way to empower mom for Mother's Day. Get her to buy her own present. At least that's what this one jewelry company wants women to do. We are all for empowerment but nothing says "I love you," like a present from your family to show you appreciation for everything you do, especially on Mother's Day.
Man-Made Diamonds: What's The Difference?
By Charmaine P
www.loveandpieces.com
If you weren't sure about buying mom the perfect diamond or perfect man-made diamond, and just didn't know what the difference was (or wasn't), then this piece is just for you. Charmaine P gives you an easy-to-understand breakdown of the differences between natural mined diamonds and man-made diamonds. A useful piece that will help you with your decision next time you go out to buy a diamond.
www.craterofdiamondsstatepark.com
How do you get mom a real diamond for less than $50? Take her digging for one at Crater of Diamonds State Park. Not only does it cost less than $10 per adult entry, it gives you a fun day out for the whole family, and you never know maybe a family keepsake forever. This is one to file away to do for your mom's next birthday or for Mother's Day next year.
What Engagement Ring Is Right For You Based On Your Zodiac Sign?
By www.magiquiz.com
Looking for the perfect diamond for "the one?" Use this Magiquiz survey to find out which engagement ring is right based on her zodiac sign. Who knows if these things work, but if she says "yes" who are we to question it.