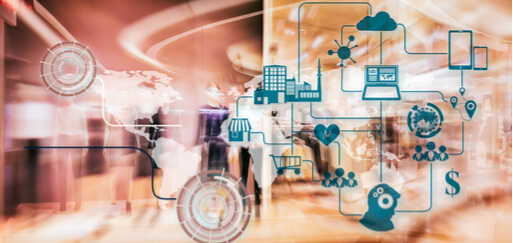 The Top 3 Technologies Diamond Retailers Can't Live Without
Guest Post by Ron Ben-Ari, VP Products, Sarine Technologies
Fundamental change is sweeping the retail industry. In the 19th century, a tailor fit the garment to the customer. In the 20th century era of mass production, customers scoured store racks to find the right outfit. In the 21st century, buyers purchase clothes online, try them at home, and send back the ones that don't fit – with free shipping.
Technology has given us mass marketing and worldwide reach. Over time, the buying experience has de-personalized. For retailers today, it may seem harder to connect with customers, to give them the perfect fit as the 19th century tailor was able to do.
Ironically, it is technology – specifically digital, internet-based technology – that is restoring the retailer's ability to get closer to the customer. Here are three technology trends that retailers of diamonds and jewelry must embrace to maximize their customer reach.
SEO Internet Search Strategy – Make it Visible
It's 2017, and every jewelry retailer has a website. In this crowded and competitive market, 60 percent of website traffic comes from internet search, and only 20 percent of consumers go directly to the brand's website. According to the L2 "Watches & Jewelry 2016: Search Insights" report, independent jewelers tend to get swallowed up by prominent brands in online searches. Unbranded keyword searches, such as 'diamond engagement ring', return poor search results for smaller and medium-sized jewelry brands. It's not enough just to have an internet presence. By optimizing your retail website in online search, you can achieve better exposure in search results, which leads to more website traffic. Jewelry retailers are wise to invest in effective search engine optimization to increase visibility in internet searches.
Personalization – Make it Meaningful
In an age of big data and instant global communication, consumers are ironically searching for a more personalized shopping experience. There are numerous retail technologies designed to create a seamless, profound customer-brand connection. For example, customer behavior analysis can be coupled with mobile beacons that indicate when the customer has entered the store, enabling the retailer to provide personalized offers based on past behavior and purchase history. Other popular techniques include personalized emails and live customer service chat. Upcoming trends point to digital wallets, augmented reality and artificial intelligence. The key to effective personalization is not via a motley combination of technologies and strategies. It's about creating a coherent, continuous story that makes sense to the individual customer. This can only be achieved with comprehensive tech-based solutions covering inventory management, store operations, advanced digital display and customer data management.
Gamification – Make it Fun
From the drugstore to the department store to the jewelry store, the point of retail technology is to make the buyer experience easier and exciting. Gamification is the use of game mechanics to drive engagement. Games can be used to create feelings of achievement, competence, success, control and belonging. For example, a 'ring finder' app on a jewelry retail website enables the customer to play with various diamond shapes, ring settings, metal colors, hand size, finger size and length, skin color and other variables, to create a visual image of the worn jewelry. Combined with a budgeting element, the game can direct customers to specific jewelry pieces on the website, based on their personal preferences. Gamification, or "fun-tech", may sound unserious. However, when play is used to provide information or to support a purchase decision, it can have a powerful impact on customer satisfaction.
          *                            *                             *                             *                            *
Much has been said about the online shopping habits of millennials. Yet, according to Walter Loeb writing in Forbes about the future of retailing, 58% of the up-coming Generation Z want to shop in store. Change is happening all the time, and it must be embraced. During times of flux, turn to smart retail technologies to keep your customer experience up to date.