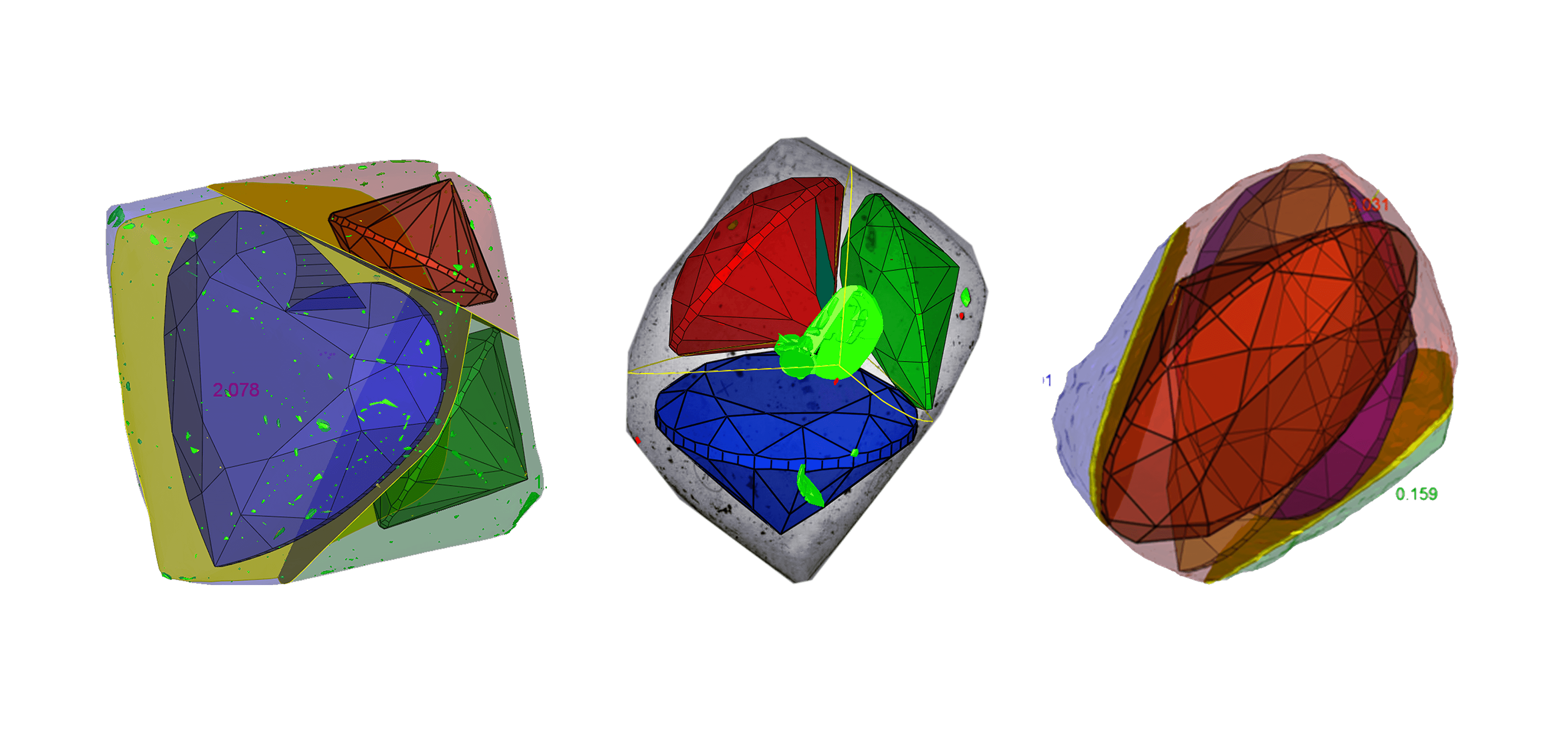 Cloud Planning: Make Your Rough Planning Up to 10 Times Faster
By Gilad Shaham @ Sarine
Planning rough diamonds with Advisor™ software is a complex process that uses loads of computer processing power. Today, with Galaxy™ inclusion mapping technology, the number of rough polishing plans created by Advisor is essentially infinite. With various advanced options to choose from, such as triple planning, Best Value™, CAP and more, the rough planning software is capable of producing millions of different plan options simultaneously.
The downside is the computing power Advisor rough planning demands. For diamond planners using Advisor software, the computer is overworked and performance is slow. Diamond planners want a fast solution, so they can continue with the planning process without interruption. After all, lost time means less profits.
Cloud Planning to the Rescue
Recognizing the limited processing capabilities of single computers for diamond planning, the Sarine development team searched for a way to alleviate the problem and accelerate Advisor's processing time. The result? Cloud planning, a simple yet effective feature that makes Advisor rough planning up to 10 times faster.
What is Cloud Planning?
Cloud planning is a feature of Advisor that automatically delegates the processing power and memory of multiple computers in the same network to share the burden of rough planning. With cloud planning, Advisor has the capability to take a planning job that the software is working on, divide it up into 'packages', and send it to designated computers who act as agents. When the agents have completed processing, they send the results back to the main Advisor host.
Check out the animation to see how it works.
Maximize the Power of Your Network
With cloud planning, diamond manufacturers can best maximize the processing capabilities of their computer network by sending Advisor planning tasks to computers with less processing demands. For example, computers of employees who use minimal CPU power, such as for word processing or more basic tasks, can act as processing agents for Advisor.
Cloud planning is available for Advisor software, version 6.0 and above, and for Best Value software from version 4.5 and above.
Plan Up to 10 Times Faster in the Cloud
The delegation of Advisor processing to various computers in the network makes rough planning faster by up to 10 times compared to processing by a single computer. First, the planning manager defines which computers to include as agents in the cloud planning grid. The cloud planning feature operates on a minimum of 20 computers. Once initial setup is complete, cloud planning is fully automated. So rough planning is up to 10 times faster, with no extra manpower, and no extra cost.
As the saying goes, 'many hands make light work'. When it comes to Advisor, 'many computers make rough planning faster.'
Want to find out more about Cloud Planning for Advisor™?