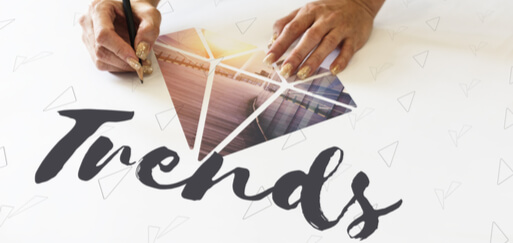 SPECTRUM – Voices from the Diamond Industry #19
Luxury is back in style! Here's all the diamond news and trends this month. An increase in overall sales, the newest investment opportunities, global production and even a love story: diamonds are all the rage and their popularity worldwide is only growing. Read about all this and more in this issue of SPECTRUM blog!
Chinese & Millennial Consumers Driving Luxury Spend Growth
By Retail and Consumer Confidence
After a long lull in sales in the luxury goods sector, sales are on the rise again. After making a comeback and earning customer trust, revenue is set to have an overall rise of 6% in 2017 with thanks to Chinese and Millennial consumers. See the figures for yourself!
Forget Gold, This Exchange Says Diamonds Could Be a Great Safe Haven
By Ranjeetha Pakiam
Investing diamonds is now as safe as investing in gold, made possible by the Singapore Diamond Investment Exchange. The company is listing a product called Diamond Bullion, a credit-card sized case of diamonds that makes investing in diamonds equivalent to investing gold. Read more about this exciting new opportunity here.
Diamonds could become 'the new gold' offering safe haven for investors
By RT.com
The Diamond Bullion is turning heads, as the Singapore Diamond Investment Exchange brings forth a way to invest in diamonds safely. The new product is a slim packet of highly precious and top quality diamonds, currently sold in denominations of $100,000 or $200,00. Learn more about this amazing product in this article.
The Famed Donnersmarck Diamonds Could Fetch $14 Million At Sotheby's Geneva
By Anthony DeMarco
Diamonds with a story: the two famous Donnersmarck Diamonds, yellow and stunning in both cut and clarity, are due to be sold at Sotheby's Geneva auction. The pair come with a rich background in aristocracy and history, and are being presented for the second time at Sotheby's 10th anniversary of sales of 'noble jewels', after having been the star of the show at their very first auction. Read more about the story behind the Donnersmarck Diamonds here.
Chart of Diamond Production by Nation
By Paul Zimnisky Diamond Analytics
View this article to see the newest chart indicating dollar value of diamond production by nation, based on an estimated $15.6 billion of global diamond production.
We hope you enjoyed this week's SPECTRUM blog post, be sure to respond in the comments or tweet us @SarineTechltd or follow us on LinkedIn.