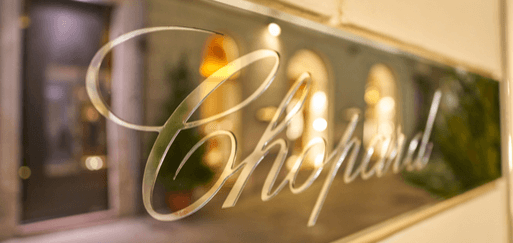 World Famous Jewelers Series Part 6: Chopard
Once Upon a Time in Switzerland…
Our tale begins in the village of Sonvilier, Switzerland where we find Louis-Ulysse Chopard, the second son of Félicien and Henriette Chopard. Félicien was a farmer but he encouraged his sons to enter the watchmaking trade. Louis Chopard had a talent for the craft and quickly built a reputation for making watches built with precision and reliability. He also had a good business sense and at the age of 24 he realized that to make money in the watch trade he would need to work independently. Chopard started his own brand called L.U.C manufacturing company in 1860.
The L.U.C company set itself apart from other watchmakers by focusing on creating finely crafted, high precision, and ultra thin everyday-wear pocket watches. Seeing that the market for these watches was in Eastern Europe, Chopard traveled there to market to Russia and Scandinavia. His watches were sought out and he soon became a supplier to Tsar Nicholas II. In 1912, he went to Poland, Hungary, and the Netherlands to advertise his superior watches.
The Chopard Name Spreads
In 1915, Louis-Ulysse Chopard passed away and was succeeded by his son, Paul-Louis, who was born in 1859. Paul-Louis Chopard was raised with watchmaking in his blood and was ready to continue building the Chopard name. Chopard opened a branch in La Chaux-de-Fonds in 1921 and shortly after moved the company headquarters there. In 1937, he moved the company again, this time to Geneva, the capital of Fine Watchmaking. At this point L.U.C manufacturing company was large enough to employ 150 people.
Paul-Louis passed the company to his son, Paul-Andre Chopard in 1943. However, the Chopard family released ownership in 1963 when they sold the company to Karl Scheufele III. Karl Scheufele III kept the Chopard name and continued building and modernizing the company. Scheufele moved the factory to Meyrin-Geneva in 1974 and began producing a line of ladies fine jewelry and watches. In 1976, he introduced the Happy Diamonds collection, a style that is still sold today. The Happy Diamonds watches featured mobile diamonds the float between two sapphire crystals.
Watches, Jewelry, Gems and More
Louis-Ulysse Chopard created a company that would remain in the family for over 100 years. With his skill and the talents of his son and grandson the L.U.C. manufacturing company revolutionized watchmaking. Karl Scheufele III has done justice to the Chopard name as he continues to grow the company. Today Chopard watches and jewelry can be seen worldwide, including red carpet events, such as the 2015 Academy Awards and the 2015 Golden Globes. Creativity that began on a small farm blossomed into a global watch empire.