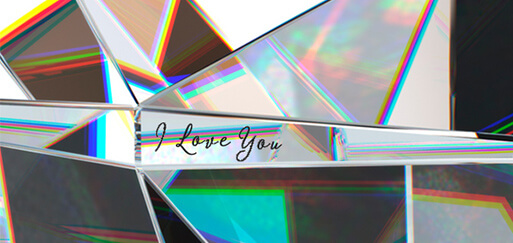 Diamond Personalization – How Inscription Services Can Enhance Your Jewelry Business
A diamond inscription is generally used for one of two things: for assigning a gem lab ID number to the diamond so that it is easily identifiable, and links to all the information about a specific diamond, or for personalization purposes. Couples can have their names or wedding date, or words of their choosing carved into their diamond. So how can offering this service to your customers help your business flourish?
Build Trust
Diamond ID inscription often makes a customer feel safe in the purchase. The inscription provides a sense of security that appeals to them. In addition, an ID inscribed diamond can be tracked, giving a greater sense of confidence for customers who are leaving their diamond to have it set, cleaned or repaired.
Embrace Difference
Diamond inscription also has the added value of making the diamond even more personal. A diamond in and of itself is already a highly personal choice. It will represent a couple's love and desire to be together for all eternity, so being able to enhance that feeling by making the diamond specific to the couple, with their names, or wedding date, provides them with something unique that not everyone else has.
The truth is, most customers are generally unaware of all the services offered by a retailer. They may not know you repair or clean diamonds, or watches, or anything else you may do other then sell diamonds and jewelry. Offering diamond inscription is a way to differentiate yourself and make your business stand out. Separating and distinguishing your business based on the extra services, guarantees, and credentials you offer in addition to your main business gives you a leg up on the competition. Make a list of all the services you offer, such as diamond inscription, repair services, appraisals, ring sizing, the Sarine Profile, or even something truly different and exciting, such as inserting a customer's DNA into their diamond, among others, and tout it so that potential customers know you are truly a one-stop-shop.
Keep Them Coming Back
Offering different services is a great way to secure a loyal following. The more services you offer, the more chances you have of bringing the customer back in to your store for a follow-up service. When they buy the diamond, lure them back in with a special offer, such as an annual cleaning deal. This will build brand loyalty with your customers who know they can rely on you for anything they may need for their diamond. They'll return whenever they need a specific service, and even when they want to make another large purchase, because they'll know that not only are your trustworthy, but that any service they require, they can find with you.