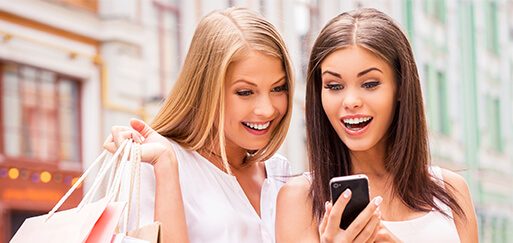 Take Your Ecommerce Jewelry Shop and Go Mobile
Just when you thought that you had conquered the online shopping market, we are about to turn your website up-side down. This transition is all because of a 5.5 inch gadget, the mobile phone. The iPhone 6+, Note, and other "phablets" have taken online shopping to another level, making it accessible everywhere and anywhere and at any time of the day or night. These changes have made it vital for ecommerce websites to stop and take note because some serious upgrades need to be made in order to maintain their clientele.
Mobile devices enable people to get access to online data no matter where they are, as long as they have internet connection. People are now turning to their mobiles when considering purchases even when they are already in a store, making sure they are about to purchase the right product at the right price and if your jewelry business is not on mobile, you may find yourself losing sales.
Accessing a website via mobile and mobile apps are not the same, they require different
instantaneous. technology and give the user a different shopping experienced. Websites, even if they are optimized are more likely to require new log in, images and text may not be suited for the mobile device and the time it takes to load can appear to take forever, whereas an app is
If you do not optimize your website for mobile use, or better still create a mobile app version of your website, you could be losing up to 57 percent of visitors to your website via a mobile device, or painfully losing up to 30 percent of users during the transaction phase.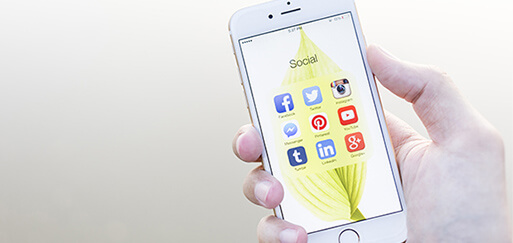 Average order value (AOV) for mobile grew by 28% in one year, doubling the annual
take a look at the following figures. The data below shows just how seriously retailers need to take the mobile market.growth of desktop AOV – Yesmail "Email Marketing Compass: The Season of Mobile" (2015)If you feel that your ecommerce jewelry store is doing just fine without having an optimized presence in the mobile market, then please
40% of online sales made via mobile device
Of the 70 percent of shoppers who used a mobile phone while in a retail store during the holidays, 62 percent accessed that store's site or app and only 37 percent of respondents accessed a competitor's site or app. (Source: ForeSee, 2013)
Retailer apps with store mode gather five times more engagement. (Source: Point Inside, 2013)
Retailer apps take up the most of consumers' time at 27%, followed by online marketplace at 20%, purchase assistant at 17%, price comparison at 14%, and daily deals at 13%. (Source: AdMedia Partners, 2013)
Consumers spent six times as much time in retailers' apps in December compared to a year earlier. (Source: Flurry, 2013)
80% of smartphone owners want more mobile-optimized product information while they're shopping in stores. (Source: Moosylvania, 2013)
62% of shoppers search for deals digitally for at least half of their shopping trips (Source:GMA/Booz & Company Shopper Survey)
Not only will consumers use mobile to research products but, over 21 million, or 36 percent, plan to make purchases directly from their mobile devices. (InMobi Holiday Mobile Shopping Study)
Mobile shopping is competing with online shopping and in some parts has taken over as the main medium for purchasing research. Even if the point of sale does not happen via the mobile device, it is very likely that the decision to purchase was derived from mobile product research.