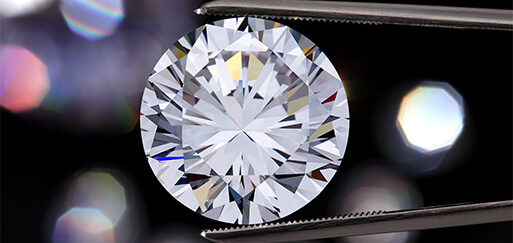 SPECTRUM – Voices from the Diamond Industry
From the obscure to the enchanting, our new SPECTRUM blog aims to highlight some of the best and most interesting content about diamonds and diamond technology published each week. If you would like to feature a piece in our blog, email us to marketing@sarine.com. In this week's SPECTRUM we feature Geologypage.com on the 4Cs of Diamond Quality; Sean Kane from Techinsider.io on raining diamonds in space; our Diamond of the Week, the beautiful Oppenheimer Blue, and more…
Lightning storms make it rain diamonds on Saturn and Jupiter
By Sean Kane – Techinsider.io
This news is bound to get more women vying for a trip to space. As wacky as it sounds scientists believe that it rains diamonds in the clouds of Saturn and Jupiter. Diamonds are made from highly compressed and heated carbon and in the dense atmospheres of planets like Jupiter and Saturn, whose massive size generates enormous amounts of gravity, crazy amounts of pressure and heat can squeeze carbon in mid-air — and make it rain diamonds.
4Cs of Diamond Quality: What's the Most Important C?
By Geologypage.com
While there is no doubt that the 4Cs of Diamond Quality are all important, it's light performance, which is fast becoming the key factor in determining a diamond's true appearance and beauty. Have a quick read of this very informative blog from Geologypage on which C is the most important of the four, and then head over to our recent blog post on "Light Performance and It's Effect on a Diamond's Beauty."
Hydraulic Press Continues Its Reign Of Terror, Shatters A 1.2 Carat Diamond
Published on Digg.com
Subtitled, "Diamonds are not forever." This video shows the crazy Hydraulic Press Channel, yes yes that is a thing, using a hydraulic press to… Pause for a big breath… Crush a diamond. Why? Well it would seem that with over 7 million views, it is quite a popular past-time to see if the supposedly unbreakable strongest mineral in the world is, well… Breakable. If you must, watch it here.
What's the Deal with Diamond Dust in Beauty Products?
By Alexandra Perron – Editor Yahoo.com/Beauty
You can't blame Alexandra Perron from being a little skeptical when faced with products boasting diamond powder or dust as a standout ingredient. Is this just another case of tried and tested and really beneficial or just some more good marketing hype? In this fascinating piece, Perron asks if there really are any benefits to diamonds in your beauty products?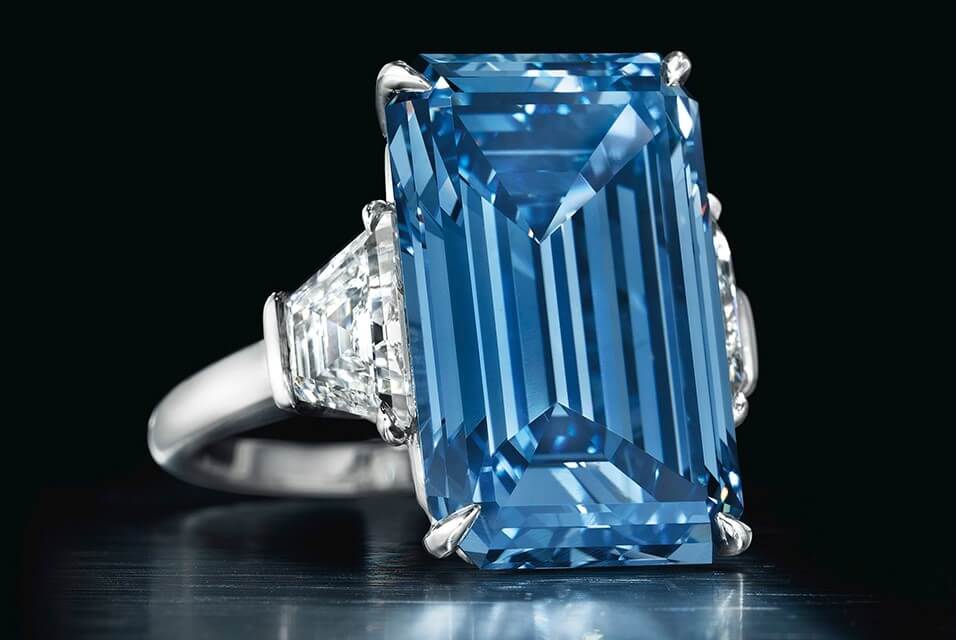 DIAMOND OF THE WEEK – Brought to you by BBC.co.uk/news
Everyone is talking about the diamond we have chosen as this week's Diamond of the week. We mean the Oppenheimer Blue, named after the late Sir Phillip Oppenheimer, the darkest and most saturated blue a jewel can be. At 14.62 Carats it was estimated to be worth more than £30M and sold last week at a Christie's Geneva auction to a telephone bidder for the mere sum of £34.7M ($50.6M). Check out this short video of the diamond to get just a small appreciation of its beauty.
Inclusion of links to third-party websites does not constitute or imply endorsement.