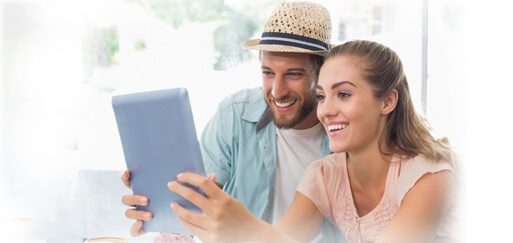 How to Build Customer Relationships that Last
Building strong customer relationships depends on strong customer service. This means, beyond anything, having a good product, work environment and ethic. Without this as a base, nothing else you do to secure and keep your customer relationships will matter. However, once accomplished, you cannot just settle down and wait for your customers to walk through the door. You must actively court them, so they will fall in love with your products and promises.
Customer Relationships: Long-Term Success
Did you know that long-term customers hold more value to your business than new customers? You've already started your customer relationship – so you don't need to work to get it. What you do need to do, is cultivate that relationship. There are many different ways to keep customers loyal. Firstly, stay connected. A customer who walks out your door and never hears from you again may not return, even when they need your product. Why? They may have had a good experience in your store. But if you don't work to keep up the impression, chances are, a few months down the line they won't even remember you. However, if they hear from you regularly, the next time they need your service, your name will be the first that comes to mind.
Social Media Makes Staying in Touch Easy
Many retailers believe that staying in touch is too difficult. That it requires a lot of time and effort. Yet done right, it can become a natural, easy way to nurture customer relationships. And it will enhance your business. Social media is a great place to interact with customers. Providing a virtual suggestion board where they can give feedback, or creating fun and catchy posts that get your customers involved is key. For instance, a simple "upload your ring" collage, or a "share your engagement story" post that draws the customer in will keep them active within your circle. Bi-weekly or monthly newsletters and blogs also keep customers interested.
In addition, there are many sites dedicated to helping businesses keep connected with their customers. GetSatisfaction is a site that interacts with customers through social media, Kayako creates customer profiles based on BI collected via online interactions, so you can connect to customers on a personal level. And Skipio, which helps businesses stay connected by sending texts to their customers.
Loyalty Pays
Another great way to keep your customer coming back is loyalty programs. On average, a returning customer spends 67% more than a new customer. Rewarding them can be as easy as sending an email offering special discounts, or even providing a free gift or upgrade with their purchase. For instance, giving a free diamond cleaning kit with the purchase of a ring may cost you an extra $20, but if it leads to a $500 or more return sale, you've just made a very handy profit.
The most important way to keep your customers happy is to stop thinking of them as 'customers' and you as their 'vendor'. Instead, consider yourself their partner along the buying journey. In the diamond market, a purchase often marks a special event, an engagement, anniversary, graduation, birthday or birth of a child. Make yourself remembered by becoming associated with the wonderful memory of their diamond. And, always treat every customer as if they are your most important customer, regardless of the amount they spend. You never know what they may come back for next time, or how many people they might refer to you.