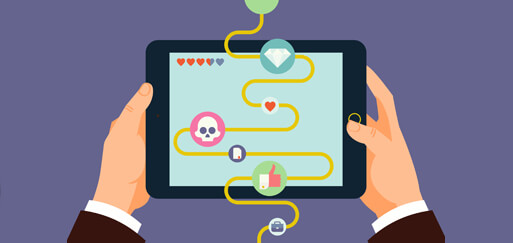 Customer Engagement via Gamification: The New Frontier in Retail
In an increasingly tech-driven world, retailers must find a way to increase customer engagement. Amid tough, tech savvy competition, retailers are searching for ways to effectively communicate their brand message so that customers will listen, engage and act.
Customer Engagement: Play the Game
Retailers who want to increase customer engagement, and retain existing customers, must find a way to appeal to the technology-loving younger demographic. The best way to do this is by beating them at their own game. We've all heard of Pokemon Go, the brainchild of Niantic, a Nintendo company. Pokemon Go is an augmented reality game that's fast become the latest market craze. In fact, in the week or so since its release, the game passed Twitter in the number of daily active users on Android, and has become more popular than Tinder. It's a perfect example of gamification success.
So what does Pokemon Go mean for businesses that are not part of the gaming industry? What can retailers in all market sectors learn from the Pokemon Go phenomenon? The lesson is that there is a new, perhaps unorthodox,  way to engage potential customers. And it can provide a long-term strategy to enhance customer engagement.
Cash in on the Side Benefits
Many stores have taken advantage of the Pokemon Go craze to increase sales. Posting signs outdoors offering discounts or prizes to Pokemon teams, many retailers have increased their traffic. What's more, the Pokemon Go app offers retailers a treasure trove of promotional possibilities. Retailers can put a Pokestop in front of their store, buy lures (a paid feature which attracts players and drives traffic), or become a sponsored Pokemon Go location.
However, some people think that gamification can detract from customer engagement. Let's face it, the customer is busy playing a game, so they're not focusing on buying anything, right? Yet by offering gamers an appealing treat (such as giving a Pokemon card to every player who joins the store's loyalty program), retailers can use gamification to create marketing magic.
SLS Las Vegas, for instance, recently made a deal with a gamification company to add a promotion that can be played via email, text or online. The promotion will be open to all guests and will include rewards for participation. Coca-Cola, along with several other brands, have added intelligent vending machines to their stock in order to entice customers and better serve their needs.
Gamification in the Jewelry Industry
As a luxury goods market, offering big-ticket items with a high emotional price tag, it's not yet clear if or how gamification will affect the jewelry retail industry. However, some jewelry retailers are already creating interactive engagement opportunities with customers online and even instore. Check out this engagement ring affordability calculator, which lets customers play with all the parameters of the type of diamond and their budget. Or diamond imaging tools that let the customer rotate and tilt a dynamic image to get a better visual and sensual feel of the diamond.
Gamification is set to become a huge asset for retailers. The trick is to provide engagement opportunities that are simple and smart, entertaining and useful. Also, remember that customer engagement doesn't end when a customer makes the purchase. Gamification can help engage your customers inside your retail space, and online after they've left. Retailers must continuously evolve their marketing strategy to keep customer engagement current, relevant and appealing. Push the door open wide, and you create the potential for the right customers to enter.