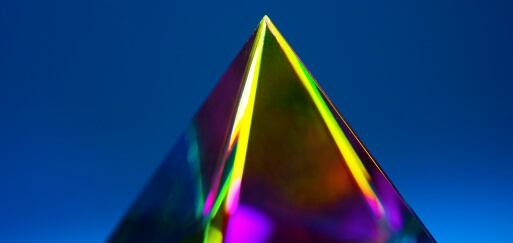 SPECTRUM -Voices from the Diamond Industry #05
In this diamond trends edition of SPECTRUM, we showcase the Marthastewartweddings.com website with a piece on buying vintage engagement rings; A piece by iamhiphopmag on an up and coming 19-year-old jeweler; The globaandmail.com talking about the trend for luxury diamonds over gold as a commodity; Thetravellingfool.com ponders what kind of family will take a diamond or gold digging holiday; Charles Q.Choi proposed to his fiancé with a lab-grown ring and lived to tell his tale on Popsci.com; and finally, our diamond of the week is a beautiful pink ring from Apples of Gold @AOGJEWELRY. Enjoy!
11 Tips for Finding a Vintage Engagement Ring You'll Cherish
Marthastewartweddings.com
If you've never check out the wedding and engagement ring content on MarthaStewart.com, then you are missing out. This is a great resource for anything to do with you upcoming nuptials. We particularly liked this concise "11 Tips for Finding a Vintage Engagement Ring You'll Cherish." With its easy-to-navigate image-by-image tip format, the piece will take you through how best to find an choose an antique engagement ring. We recently published our own blog post on how antique diamonds only get better with age, make sure you read it first.
Devin Diamonds: 19 Year Old Celebrity Jeweler
By Scotty, Iamhiphopmag.com
In the hip hop world, jewelry is almost essential. Everyone from the somebodies to the nobodies has some sort of bling. Whether it's a subdued set of earrings or big fat dookie rope chain, everyone has something. It's amazing that one the top 10 jewelers in the industry is 19-year-old Devin Diamonds. That's right, 19-years-old! Apparently his jewelry frenzy started innocently, by selling luxury watches and jewelry on Ebay, at the tender age of 11. Since then he started his own company, and now works with numerous celebrities, earning the #8 spot on the top 10 jewelers of hip hop list. Check out our recent blog post on how diamonds feature in the hip hop jewelry culture.
Gold is not all that glitters – diamonds act as hedge for rich
By David Brough and Atul Prakash, Theglobeandmail.com
This is a riveting and engaging analysis of the recent sale of the 14.62-carat Oppenheimer Blue diamond which recently sold at Christie's for a mere $57.5-million (U.S>). Written by David Brough and Atul Prakash, the piece discusses what this means for the diamond and gold buying rich and how it may just be the indication of a change in preference for gold as the leading precious commodity.
Strike it Rich on Your Next Vacation
By The travellingfool.com
According to recent pieces we have featured on our blogs and on our social media luxury vacations to dig for diamonds is now a "thing." But now the Travellinfool.com is reporting a twist on the family vacation, camping and digging for diamonds. Amazing what you can get your family to do on vacation, as the piece amusingly points out, dangle a carrot or carat in front of them, and they will even dig for diamonds. Would you do this for your next family break away?
I Proposed With A Diamond Grown In A Lab
By Charles Q. Choi, www.popsci.com
What happens when you propose to the Popular Science assistant editor using a lab-grown diamond ring? Apparently she says yes. Charles Q. Choi took the decision to propose to the love of his life, Sarah Fecht, with a lab-grown diamond and has lived to tell you about his decision, experience and the science behind these types of diamonds. We are glad she said yes, and would be interested to hear how he proposed.
This week's DIAMOND OF THE WEEK is from Apples of Gold Jewelry @aogjewelry. They feature this gorgeous Pink Topaz Diamond. Read our recent blog post on coloured diamonds vs white diamonds.
She'll Love this #Pink Topaz and #Diamond Ring, 14K Yellow Gold https://t.co/CBHBJWA4U5 pic.twitter.com/j5u2KpQcZj

— Apples of Gold (@aogjewelry) July 29, 2016
We hope you enjoyed this week's SPECTRUM blog post, be sure to respond in the comments or tweet us @SarineTechltd or follow us on LinkedIn.
Inclusion of links to third-party websites does not constitute or imply endorsement.