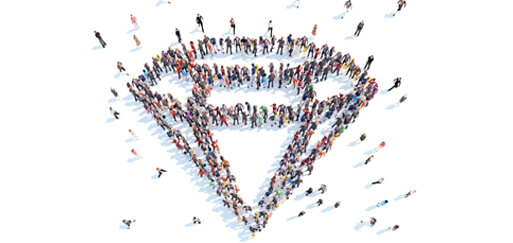 SPECTRUM – Voices from the Diamond Industry #07
From Lockheed Martin's 3D printing of diamonds [3dprint.com], to Cosmopolitan's most pinned diamond engagement ring, this week's SPECTRUM blog is set to shine with the latest diamond news. We also feature Justin Fenner in GQ.com on celebrity rapper, Young Thug's, lace diamonds of choice; Barbara Lewis writing for Reuters.com on De Beer's and lab-grown vs natural diamond validation; Naomi Rougeau for Elle.com on how the beautiful Van Cleef & Arpel's legendary Zip Necklace is made; and finally, Amusingplanet.com reports on the diamond-filled Sperrgebiet National Park and why you can't just tour in and out again. Make sure you subscribe to our blog to get our regular SPECTRUM updates of diamond news and what's trending in the world of diamonds and diamond technology.
Lockheed Martin Files Patent Application for 3D Printer That Prints Diamonds
www.3dprint.com
By Clare Scott
Diamonds are no doubt controversial, beautiful, and often a status symbol, and yet undoubtedly the biggest problem with diamonds is that they're still really, really expensive. A little diamond chip will set you back a few thousand dollars, at least – hence the status symbol. But what if you could make your own diamonds, in any shape or size, from the comfort of your own home – no mining or shopping required, asks Clare Scott. Now Lockheed Martin, Aerospace and Defense Corporation and big name in metal 3D printing, has filed a patent application for a 3D printer that prints diamonds. How is that going to work we hear you ask? It's too complicated to go into in this short summary, you will have to read the whole article to understand, suffice to say that at the moment it's still just a patent application, there's no telling when – or if – Lockheed Martin's 3D diamond printer will become a reality.
Young Thug Will Wear Diamonds and Lace If He Wants To
www.GQ.com
By Justin Fenner
You know how the old Lesley Gore song goes, "It's my party and I'll cry if I want to." Well here's the modern day spin on it, "It's my birthday and I'll wear hundreds of thousands of dollars of diamonds and jewelery." Not to everyone's taste for sure, but celebrity rapper, Young Thug, probably doesn't care. Transcending gender and social norms, Thug wore a lace shirt and a stack of glittery gold and diamond necklaces and bracelets, turning something as distinctly feminine as lace into a credible menswear look. This is not something not all guys can pull off and possibly marks the start of a new celebrity trend.
De Beers Stakes Its Reputation On Spotting The Difference
www.reuters.com
By Barbara Lewis
As technologies and methodologies for producing synthetic diamonds improve, De Beers – said to be the world's leading diamond firm by value and holder of a roughly 30 percent share of the market for genuine rough diamonds – have staked their reputation on being able to accurately tell the difference between a lab-grown or natural diamond. In this Reuters report, Lewis says that, "Increasingly sophisticated technology to produce synthetic diamonds drives industry-wide demand for the means to determine whether a stone was created in the earth's mantle or is man-made." You can imagine that the need for accuracy is important, especially when synthetic diamonds sell for an estimated 30 percent less than the real thing and have no investment value. Any unscrupulous retailer passing off the man-made as natural would be committing fraud.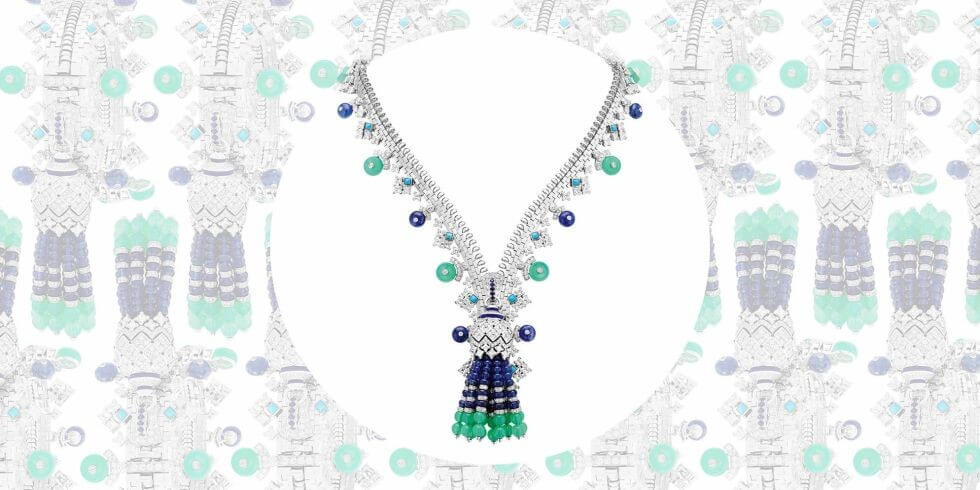 How Van Cleef & Arpels's Legendary Zip Necklace is Made
www.elle.com
By Naomi Rougeau
Thank goodness for publications like Elle.com and curious journalists like Naomi Rougeau. We've often wondered how very intricate jewelry, like the Van Cleef & Arpel's legendary Zip Necklace is made. Now we don't have to wonder anymore. This detailed history and 'how-to' of the zip necklace really is something to wrap your head around, it's fascinating. Try to stop yourself wanting one by the end of the piece.
Sperrgebiet: The National Park You Can't Visit
www.amusingplanet.com
By Kaushik
In southwestern Namibia lies a vast area that's been off-limits to visitors for more than a century. This region is known as Sperrgebiet, which is German for "Prohibited Area". Only a small section of this wild landscape containing a couple of abandoned mining towns can be visited by tour groups, provided they have special permits from the Ministry of Environment and Tourism (MET), and are accompanied by a nationally certified tour guide, and the reason? According to this piece, neither De Beers nor MET want tourists backpacking and driving their 4X4s all over the region, for now, partly because Sperrgebiet is a pristine, ecologically fragile desert, and partly because there is still a lot of diamond in the area. But don't start rushing to pack your tour bags just yet, because security is apparently very tight and anybody caught with an illegally removed stone faces up to 15 years in prison. On the way out, visitors and workers are meticulously searched by guards and scanned by X-Ray machines. Still we'd be fascinated to go, wouldn't you?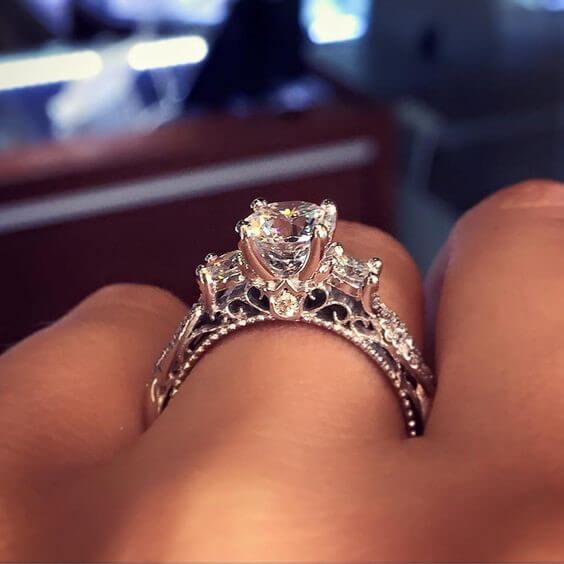 As Cosmopolitan Magazine [cosmopolitan.com] says, the most pinned engagement ring on Pinterest is a beaut. The Verragio engagement ring is made from 18 karat white gold with 0.45 carats of diamonds sitting on a pave set twisted spilt shank halo setting, and it only costs a mere$4,300. We have chosen it as our Diamond of the Week. Enjoy!
We hope you enjoyed this week's SPECTRUM blog post, be sure to respond in the comments or tweet us @SarineTechltd or follow us on LinkedIn.