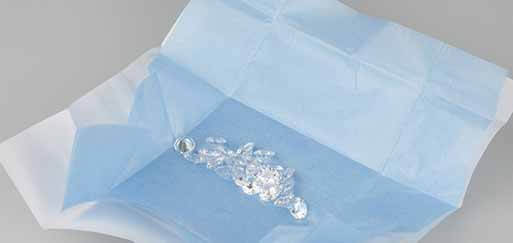 SPECTRUM – Voices from the Diamond Industry #11
We are delighted to share the latest diamond technology news and all the latest updates from the diamond industry  in another edition of Diamond Spectrum blog. This week we have a piece by Trace Dominguez for Seeker.com on man-made diamonds; Ella Alexander for Hapersbazaar.co.uk on how much you should spend on an engagement ring; Ross Chainey for Weforum.com on all the things, including diamonds, which can be made from pollution; 2 pieces on the bizarre story of the new Cheetos themed jewelry that costs a mere $20,000; Julie Naftulin for TheKnot.com taking a look inside royal jewelry; and finally, our Diamond Tweet of the Week from @JMGJeweler tweeting about the before-mentioned Cheetos jewelry. Enjoy!
Are Man-Made Diamonds Really Diamonds?
By TRACE DOMINGUEZ
www.seeker.com
An interesting video by Trace Dominguez for Seeker – looking at whether man-made diamonds are really real. Watch the video.
How Much Should You Actually Spend On An Engagement Ring?
By Ella Alexander
www.harpersbazaar.co.uk
Ella Alexander talks to jewellery experts to dispel the myths and traditions surrounding the all-important ring. According to this piece, Tiffany & Co, shoppers spend between $1,500 (£1,210) and $1,000,000 (£806,760), typically on a ring with the classic and highly sought-after Tiffany Setting. Cartier's most popular engagement styles are the 1895, 1995 paved and the Cartier Destinée, which start at around £2,000 and stretch into the millions. So how much did you spend, or how much do you think you should spend on something that is meant to symbolize eternal love?
Ink, diamonds, bricks, and other useful things we can make out of pollution
By Ross Chainey
www.weforum.com
A few months ago we features a piece in Spectrum about a Dutch artist who had designed a smog eating tower that could create diamonds. It had debuted in China. Now the World Economic Forum has published this piece by Ross Chainey about all the different things that can be made out of pollution, including diamonds. Seems too good to be true, but surely the world will be a cleaner place as this becomes more of a reality.
The Official Cheetos Jewelry Set Is Yours for $20,000 USD
By Joanna Fu
www.hypebeast.com
Cheetos, maker of cheese snacks, is selling a $20,000 jewelry set
By Sophie Hirsh
www.mashable.com
This story is making big waves – or is that growls – in the diamonds news world. American cheese snack giant, Cheetos, has designed some absolutely stunning Cheetah themed diamond jewelry, which they are selling for a mere $20,000. Why? Well, according to the Mashable piece, "Despite all the options that are out there, a lot of times the gifts that we give can be uninspired and run of mill," Ryan Matiyow, Senior Director of Marketing at Cheetos told Mashable. "This year, we sought to change that by creating a collection of truly unique items that really deliver against the playful and fun personality of the Cheetos brand across a variety of categories, including jewelry." As Joanna Fu for Hypebeast says maybe they are "to match your Cheetos-stained fingers."
Take a Look Inside Royal Families' Jewelry Boxes
By Julia Naftulin
www.theknot.com
This piece in TheKnot.com is subtitled, "The jewelry of European queens, princesses and empresses will give you serious ring (and tiara) envy," and they are not wrong. From the Duke and Duchess of Cambride diamond engagement ring all the way to St Edward's Crown, this piece is a historical and visual feast for any jewelry and/or royal lover. Which is your favourite piece and why?
Our Diamond Tweet of the Week is from @JMGjewel who tweeted a picture of the above-mentioned Cheetos Jewelry.
Snack Brand Jewelry Lines – The Cheetos Chestora 'Eye of the Cheetah'… https://t.co/4w1P0urMiB #jewels #diamonds #gold #luxury #aimiamos pic.twitter.com/OBbCH8aWHX

— JMG Jewels (@JMGjewel) November 23, 2016
We hope you enjoyed this week's SPECTRUM blog post, be sure to respond in the comments or tweet us @SarineTechltd or follow us on LinkedIn.