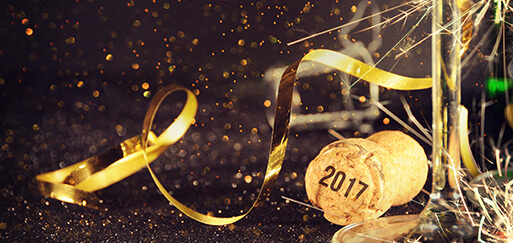 SPECTRUM – Voices from the Diamond Industry #12
Welcome to our end-of-year edition of the Diamond Spectrum blog, bringing the latest updates and news from the diamond industry. This week we feature an article by Peter Sayer for IDG News Service on the relevance of blockchain technology to the diamond industry; Fox News reporter Jennifer Schonberger questions if and how man-made diamonds are disrupting the industry; Shifts in online diamond purchases is reported by Polly Mosendz from Bloomberg News;  Five leading publications explore new scientific discoveries into geological origins of diamonds;  and finally, if you haven't finished your Christmas shopping yet —  $90,000 is the price tag on the "World's Most Expensive Ugly Christmas Sweater" featuring 50 carats of diamonds and 250 grams of gold. Happy Holidays!
5 Enterprise-related Things You Can Do with Blockchain Technology Today
By Peter Sayer, Paris Bureau Chief, IDG News Service
Bitcoin's other half, the blockchain is making waves in the news. What is a blockchain you ask? It is a sort of distributed recording device, a ledger that is held on many computers so that it cannot easily be forged or altered. This blockchain ledger is a powerful way to bring transparency and trust to any number of industries. Now companies are using this technology to apply it to the diamond trade. Using blockchain for tracking the trade/sale of diamonds is without a doubt one of the diamond industry's most exciting disruptions this year.
Man-made diamonds disrupting diamond industry?
By Jennifer Schonberger
Watch how some companies are threatening to disrupt the diamond industry by creating synthetic diamonds for consumers.
Happy Couples Don't Buy Diamonds Online the Way They Used To
By Polly Mosendz
Millennials are opting for vintage or bespoke alternatives to traditional diamonds and as such are "rocking the boat" of online diamond retailers such as industry leader Blue Nile.
Exploring New Scientific Discoveries Into Geological Origins of Diamonds – Five Leading Publications Weigh-In
Gemstones are helping scientists explore the hidden mysteries of the Earth. The following five reports offer a glimpse into new geological findings and research done by experts from the GIA. Scientists now claim that the world's largest, most valuable diamonds may be born in pockets of liquid metal located deep within the Earth; In addition Geologists find that diamonds are not formed within coal, but deeper in the Earth's mantle – a layer of rock that makes up 84 percent of our planet's volume.
http://www.jdsupra.com/legalnews/diamonds-in-the-rough-ttab-refuses-21943/
http://www.livescience.com/57222-biggest-diamonds-form-in-liquid-metal-pools.html?cmpid=social_ls_514645
http://news.xinhuanet.com/english/2016-12/17/c_135912848.htm
http://www.npr.org/sections/thetwo-way/2016/12/15/505386423/big-diamonds-bring-scientists-a-message-from-superdeep-earth
http://newatlas.com/famous-diamonds-shed-light-on-mantle/46996/
2 Chainz Just Sold the World's Most Expensive Ugly Christmas Sweater — for $90,000
'Tis the season! Bringing in a whopping $90,000 the one-of-a-kind "World's Most Expensive Ugly Christmas Sweater" was designed by rapper 2 Chainz. The black sweater with a gold Santa Claus features 50 carats of diamonds and 250 grams of gold. The rapper said all proceeds would go to charity.
$90,000 cash. 50 carats of diamonds and 250 grams of gold on the worlds most expensivest ugly Christmas sweater. https://t.co/iJXWTwmqIl pic.twitter.com/4sQ2IV03gJ

— Tity Boi (2 Chainz) (@2chainz) December 16, 2016
We hope you enjoyed this week's SPECTRUM blog post, be sure to respond in the comments or tweet us @SarineTechltd or follow us on LinkedIn.