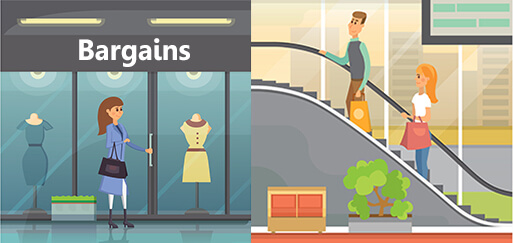 Where Do Consumers Buy Diamonds Besides the Jewelry Store?
Since the historic DeBeers campaign that started the trend for diamond engagement rings, men and women have been searching for the perfect diamond. When consumers buy diamonds, they are digging deep into their wallets for the enjoyment of owning the ultimate luxury product. In recent years, the retail diamond and jewelry market has experienced disruption, with different types of stores and trends that open up new – and in many cases cheaper – options where to buy diamonds. Let's explore some of the recent movements in the market.
Costco – Buy Diamonds Cheaper…
Most people think of Costco as a great place to get huge savings on toilet paper or dog food in bulk, but don't often consider it as a place to buy diamonds. In fact, Costco does offer a selection of diamonds – but how does it stand up to scrutiny in terms of cost and quality? Good Morning America investigated by purchasing a diamond from Tiffany, for which they were charged $16,600. They then purchased what was listed as relatively the same quality and size diamond from Costco for $6,600. Both diamonds were then appraised by a qualified gemologist, who determined that the Tiffany diamond was in fact valued at $10,500, while the Costco diamond was priced at 17% under its true value, which was $8,000. The conclusion? When you buy retail, particularly at an iconic store such as Tiffany, you are also paying significantly for the privilege of the brand experience.
Online – Convenience Rules
Stores don't have to be brick and mortar anymore. While many consumers don't want to forgo the human touch of an in-store experience, there are undeniable advantages to shopping online. The operational costs of an online store are much lower than a brick and mortar store, so they can offer better prices to the customer. They can also offer a larger and more varied supply of virtual stock, which doesn't require warehousing and other burdensome logistics. With the help of advanced digital sales tools, online customers can have a compelling, interactive experience with the diamond, and they no longer have to visit a physical store to do so.
Yard Sales/Estate Sales – Hunting for Treasure
Social media is a great way to find good savings on jewelry and to buy diamonds in your area. Indoor Yard Sale groups are listed on Facebook, and commonly feature engagement rings in their "for sale" stock. These yard sales can offer diamonds at prices that are 20-40% less than what you would pay in a retail store. Estate sales offer similar value. Many times, sellers are trying to get rid of their goods as fast as possible, and will offer discounts in order to offload them quickly.
Pawn Shops – Unique Bargains
Despite a certain ambivalence of some consumers to pawn shops, there are reputable pawn shops where consumers can get a good deal for their money. Sometimes, they can even find antique and unique pieces that are not available in retail stores, perfect for the millennial generation's penchant for individualism. The most important consumer challenge when shopping at a pawn shop is getting accurate product knowledge. Generally speaking, pawn shops won't be looking to educate their customers about the diamonds they have for sale, in the way you would expect from a traditional jewelry store.
Lab Diamonds – Nurture or Nature?
Lab grown diamonds are a hot-button issue in the current diamond and jewelry market. The fact is that labs can offer better quality diamonds at a lower price than naturally formed diamonds. In fact, white diamonds are typically 15-20% lower than comparable natural diamonds bought in retail settings, while colored diamonds created in a lab can be 80-90% cheaper. But is the trade-off between price and the diamond's natural origins really worth it? Only time on the market will tell.
Second-Hand Diamonds – Second Best is Good Enough
 There are quite a number of sites dedicated to the sale of second-hand diamonds. These are diamonds that have been previously worn, and are being re-sold for a variety of reasons, such as trade-ins, divorce or the passing of a previous owner. Sites such as Worthy, I Do Now I Don't, Have You Seen the Ring and more, offer deep discounts on diamond rings that can be kept as is, or can be re-set to create a new and unique piece, still at a cheaper price.
In an economically strapped market, affordability is inevitably a driving factor in diamond sales, along with the everlasting notions of romance and commitment. Consumers want better quality, yet often at a cheaper price. The range of alternative options to the traditional retail jewelry store give consumers more choice in their diamond purchase, and present a challenge to jewelry retailers in a competitive market.