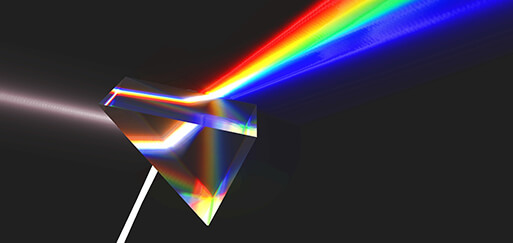 SPECTRUM – Voices from the Diamond Industry #13
Welcome back to our weekly diamond news roundup in SPECTRUM by Sarine! Our picks for this week's Diamond News blog include Ari Levy for CEO.com on how Wall Street can embrace blockchain; a CNBC piece by Natalia Wojcik documenting the rise of the talented 37-year-old jeweler Zameer Kassam; Bloomberg reporter Swansy Afonso reports on how India's diamond cutters are betting on Donald Trump to sustain the expansion of their biggest market in the U.S.; Tony Cathaway, in Arpege Diamonds, offers a fascinating historical analysis of colored diamonds; Vogue magazine's Emily Farro details the unique collaboration between engagement-ring designer Vrai & Oro and Diamond Foundry; and we'd be amiss if we didn't stop to ogle the $100,000 platinum-and-diamond Tiffany Victoria necklace singer Drake gave girlfriend Jennifer Lopez on New Year's Eve, as tweeted by our friends @Isdiam. Enjoy!
One Way Ibm Ceo Rometty Sees Wall Street Embracing Blockchain
By Ari Levy
CEO.com
IBM CEO Ginni Rometty said that Blockchain technology within financial services will be immensely valuable for anything that involves trading illiquid assets. Blockchain, a digital ledger that records transactions in Bitcoin and other cryptocurrencies, is relevant to everything from private equity placements to diamonds, Rometty said on Monday at the FinTech Ideas Festival in San Francisco. Check out this interesting piece that talks about other ways Rometty sees Wall Street embracing Blockchain technology, which is good news for the diamond industry.
From Wall Street to Luxury, Zameer Kassam Sells Diamonds His Way
By Natalia Wojcik
CNBC.com
In 2012, Zameer Kassam, a former McKinsey analyst with a family background in jewelry, made the leap from the business world into jewelry design creating his own brand Zameer Kassam Fine Jewelry. Armed with a Harvard MBA and a tenure at De Beers Louis Vuitton and Angara, Kassam is growing his business by focusing on millennials — currently the hottest demographic in the diamond business. Read his fascinating success story!
India's Diamond Exports to Top Buyer U.S. Seen Rising on Trump
By Swansy Afonso
Bloomberg.com
14 of every 15 of the world's gems are polished by India's diamond cutters. These same Indian cutters are now betting on Donald Trump to sustain the expansion of their biggest market in the U.S., providing more jobs and increasing luxury purchases to help balance the decline in luxury stones purchased by the Asian markets.
Naturally Colored Diamond Blog: The Rich History of Colored Diamonds
By Tony Cathaway
ArpegeDiamonds.com
Did you know that diamonds were first mined and worn in India in the 4th century B.C., and certain classes were assigned different colors of diamonds? This and many more facts can be found in this interesting historical account of colorless and colored diamonds.
This Is Your New Source for Conflict-Free, Ethical (And Gorgeous!) Engagement Rings
By Emily Farra
Vogue.com
This piece sets out to document an exciting collaboration between engagement-ring designer Vrai & Oro and Diamond Foundry, which grows diamonds in a lab thus ensuring zero doubts about the diamond's origin, carbon footprint, or human impact.
Our Diamond Tweet of the Week is some seriously gorgeous bling for Jennifer Lopez. Must be love!
Report: #Drake Buys #Jennifer Lopez A $100K Tiffany'S #Diamond Necklacehttps://t.co/ZMG78eWs9J pic.twitter.com/Dw0QphTjN3

— Diamonds News (@Isdiam) January 12, 2017
We hope you enjoyed this week's SPECTRUM blog post, be sure to respond in the comments or tweet us @SarineTechltd or follow us on LinkedIn.