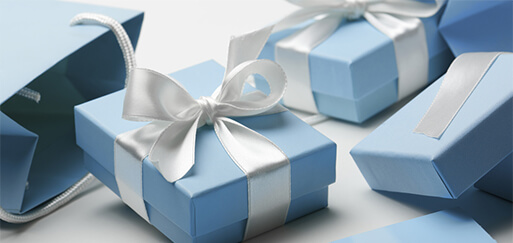 Luxury Market: How It's Evolving and How Brands Can Keep Up
What is the luxury market? How can it be defined? High-priced, high quality goods that regular people aspire to but can't afford, drawing in more affluent customers? Perhaps once, but the times are changing.  Millennials have a different relationship to the concept of luxury brands than their parents and grandparents. They tend to desire the experience, rather than the label. In addition, they are more tech-friendly than previous generations. It's no longer just about the brand name and the cost. It's about lifestyle. And these millennial customers will represent 75% of the global luxury market by 2020. Currently, luxury brands are having difficulty reaching these customers. According to experts, luxury brands will need to reevaluate and overhaul the way they do business, creating a stronger digital presence in order to engage this new generation of shoppers and the new mentality surrounding the buying experience. Some already are.
Luxury Market: New Ideas Wanted 
In order to keep their products relevant to millennials, the luxury goods market will need to invest in new and original ideas. Millennials want products that are unique and special, products that are one of a kind. For example, Buscemi, producer of sneakers and accessories that combine modern elements with traditional luxury, is a brand that has succeeded in  appealing to today's retail shoppers. Buscemi's footwear ranges from $1,000 to more than $100,000, but the ideas for products are constantly changing. He mixes a variety of new styles in footwear with traditional patterns, and adds diamonds, gold and other products that lend a unique feel. Buscemi also limits the number of each style produced in order to maximize the individuality of the product. According to experts, luxury today is less about having money to buy something expensive, and more about having taste to know what to buy . For many luxury stores that are evolving their products to suit the new clientele, the choice is clear: a luxury brand that mass produces items and isn't open to change, may face failure. After all, if a large number of people can afford to pay $1,000 for a pair of designer shoes, the product is no longer unique, and therefore no longer perceived as a 'luxury item'.
On to the Web
Many high luxury brands are not known for their ecommerce sites, or for launching major digital campaigns. Part of their exclusivity lies in the fact that their products are not easily obtained. But millennials are a technology oriented generation. For luxury brands to flourish, they need to reach the new consumer via online channels. Some luxury brands are finally taking the steps to market more strongly online. For example,  Chanel now allows consumers to purchase its fragrances, beauty products and sunglasses online, but keeps their handbags exclusively offline while Hermès puts some of their bags and other items on their website, with the exception of their signature Birkin and Kelly bags. Celine lets you view their products online, however purchases must be made in the store.
Creating an Experience
In today's consumer-driven market, luxury brands, like other goods and services companies, must actively court customers by creating an experience. According to experts, high-end brands will need to overcome lower growth by innovating in-store shopping, improving the use of digital channels, and branching out into new categories, such as cosmetics and food, to communicate a complete lifestyle approach. This can be accomplished by cross-pollinating their brand with complementary products that create an entire, satisfying customer experience. Prada recently purchased Pasticceria Marchesi, a Milan-based pastry shop. Other luxury brands are looking to partner with businesses that can indulge customers with add on treats, such hotels, foods, museums, culture and art.
Luxury brands can no longer rely solely on their name or product exclusivity to draw customers in. The meaning of 'exclusive' is becoming more elusive, as millennials change their relationship to concepts of money, luxury, fulfilment and life purpose. The luxury goods market needs to adjust themselves to this new mold, in order to keep their products relevant, exciting and desirable to the new consumer generation.