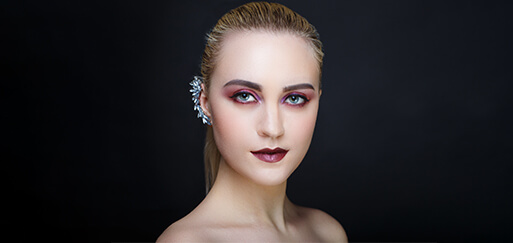 SPECTRUM – Voices from the Diamond Industry #14
The diamond industry this week: Chatbots, augmented reality, digital sales tools, and blockchain. If the topics in this week's SPECTRUM blog are anything to go by, then the diamond industry and world of jewelry retail is changing and becoming more technology focused, and fast. Featuring pieces from Jonathan Shieber in Techcrunch, BrilliantEarth.com, IBM's Rudy Roelandt and more. Enjoy!
Jewelry Search Trends in Google from 2004-2017
Brilliantearth.com
This is an absolutely fantastic piece by the team at BrilliantEarth. They've done the hard work for you and put together this comparison of top trending search terms for jewelry in Google from 2004 to today. One of the most interesting ones they did was comparing searches of 'antique diamond' to searches for 'lab created diamond.' Surprisingly the trend for antique diamond searches has dropped and dropped year-over-year but the searches for 'lab created diamond' didn't grow quite at the rate you would expect, especially in the last 5 years. Fascinating stuff; wonder what other trends we could look up.
Diamond rings sparkle for the internet dating generation
www.theguardian.com
By Sarah Butler
Times are changing and retailers need to change with them. Customers are more demanding, and they would rather shop from the comfort of their own home. We have been advocating now for some time for new ways that jewelry retailers can reach customers when it comes to meeting these new trends. Now a small London company, called 77 Diamonds, is causing a stir by making bespoke rings in the UK and selling online to meet the rising demands of Valentine's Day. You may think this means that their customers are small players, but according to the piece some customers are spending as much as £120,000 without ever having seen the ring in person and in some cases up to £500,000 for a piece. Times they are a-changing and our Sarine ProfileÔ can help jewelry retailers properly showcase their diamonds even when the customer isn't in the store. With our ProfileÔ technology we measure, we analyze, we display and you simply SELL the diamond. We call it our digital tool to power your sales. Check it out and request a demo here.
Valentine's day: When talking cognitive and blockchain will make your loved one's eyes sparkle!
www.ibm.com
By Rudy Roelandt
Valentine's is big business. How do we know this, because IBM is talking about it of course. In fact with Jewelry being the top Valentine's spend in 2016 at $4.5B, it's time for Fintech companies to sit up and pay attention because the last 12 months have seen a boom in the industry when it comes to Blockchain technology and diamonds. As Roelandt says in this piece, in a slightly tongue-in-cheek poke at the Valentine's tradition of buying jewelry, "Before you fork out a hefty sum to "put a ring on it", you better want to make sure that your rock is rock-solid trustable. To kindle your love, enter blockchain."
Expert Guide: 7 Tips to Buy Bridal Jewellery in 2017
www.gulfnews.com
By Dona Cherian
It is interesting to see how different publications around the world present their local diamond trends. An article for example in Vogue on top tips for buying bridal jewelry would totally differ from this one published in Gulfnews.com. The colors of the settings and use of different styles is apparent, as is an emphasis on more traditional or antique styles. This top 7 tips to buying bridal jewelry for the gulf region is really a visual and cultural feast for the jewelry enthusiast in all of us.
Rare Carat's Watson-Powered Chatbot Will Help You Put A Diamond Ring On It
www.Techcrunch.com
By Jonathan Shieber
Rare Carat's what will help you put a ring on what? You could be excused for being confused about what this headline means if you don't live in the world of technology and startups. We will break it down for you. A new startup called Rare Carat is using technology to give jewelry retailers a new digital way of showing their customers how to get the lowest-cost, highest quality option when it comes to choosing their diamonds. Incorporating IBM's Watson's chatbot (a chat robot) and apparently also some kind of augmented-reality technology, Rare Carat are trying to bring the digital world into the space of a very traditional retail industry. The author of this piece is a little skeptical, which makes for entertaining and informative reading, if you can get past your confusion over the headline, that is.
We hope you enjoyed this week's SPECTRUM blog post, be sure to respond in the comments or tweet us @SarineTechltd or follow us on LinkedIn.