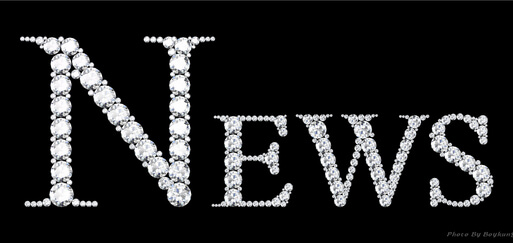 SPECTRUM – Voices from the Diamond Industry #15
From record breaking swoon-worthy pink diamonds, to celebrity influencers, you might think this week's blog is all about the bling, but you would be wrong! We also have exciting diamond news to share, such as using Blockchain technology for diamond transparency from Everledger.com; and Indian PM Narendra Modi has said that India should become an international diamond trading hub [news18.com], good news to tie in with the opening last week of Sarin House, our new Sarin India office in Surat. There is much more diamond news from the industry in this week's Spectrum Blog, so check it out.
Want to Make India Global Diamond Trading Hub, Says PM Modi
www.news18.com
By IANS
We just opened our new office Sarin House in Surat, India, and now all of Sarin India's Surat-based operations are consolidated under one roof. 5,100 square meters of technological excellence serving the diamond industry in Surat, the diamond manufacturing hub of the world! So it's no surprise that in this news item from News18.com, India's prime minister Narendra Modi has said that India should become an international diamond trading hub in addition to its present status as cutting and polishing hub. Addressing the audience at a charity dinner at the International Diamond Conference in Mumbai through video conferencing, Modi said India has made rapid strides since the Gems and Jewellery Export Promotion Council of India was set up 50 years back. "India is now the world's largest manufacturer of cut and polished diamonds, and gems and jewellery sector is one of the leading sectors in India in terms of value of exports as well as employment generation." Sarin India and Sarine Technologies Ltd are both proud to be playing such an active role in making this dream a reality.
The World Diamond Industry 2017
www.livetradingnews.com
By Paul Ebeling
The World Diamond Industry 2017
Want a one-stop update on the global state of the diamond industry for 2017? Look no further than this piece by Livetradingnews. Take-aways include the facts that Q-1 demand for rough has been stronger relative to Q-4 2016 and also relative to a year ago, and that the US is still the largest diamond jewelry market in the world representing 45% of global demand. Read the full article for more diamond industry insights.
Everledger & Diamonds Building a Secure Blockchain
www.everledger.com
"Blockchain for diamond transparency" is an exciting and revolutionary concept. So we are delighted to share this very informative interview with Leanne Kemp, CEO and Founder of Everledger, discussing how her company uses IBM Blockchain in the diamond industry to reduce fraud and disrupt an industry. Watch now
3 Ways Brides are Influenced by Celebrity Engagement Rings
www.stylemepretty.com
By Melissa Baran
In this piece Baran explores 3 ways in which celebrities influence our choices when it comes to engagement rings. Saying, "Not gonna lie… I spent a hefty amount of time researching engagement rings in The Vault and on Pinterest. Even though I wanted my hubs to add his own touch, I figured, there's nothing wrong with hinting toward what I liked, right? No shame my friends, no shame. And I think we'd all be lying if we said celeb rings didn't influence us the least bit—they totally do. We've got Brilliant Earth here today to prove it, along with three recent celebrity ring style stats." Worth reading this piece if you are planning or already dreaming about what your diamond engagement ring is going to look like; you never know, you may just be influenced by a star studded choice too.
Huge 59.6 CARAT pink diamond set to sell for £50 MILLION next month
Swoon alert! If you love diamonds and you love pink then you will be all aflutter at the biggest news to hit the diamond world this week. This diamond, described as "one of the world's great natural treasures," is set to sell for a record-breaking £50 MILLION next month. Here's what the Twittersphere has to say about it.
The Most Valuable Cut #Diamond Ever Offered at Auction, the magnificent Pink Star is unveiled in #London today https://t.co/2iVnAjQBo8 pic.twitter.com/bKwetEdm15

— Sotheby's (@Sothebys) March 20, 2017
Interviewing David Bennett, Worldwide Chairman of @Sothebys about The Pink Star diamond as it is photographed behind us. #PinkStar pic.twitter.com/FZgFRahSP0

— The Jewellery Editor (@TheJewelleryEd) March 20, 2017
Estimated at $60 million, will this Pink Star Diamond set a record at @Sothebys? https://t.co/N4WNW9GUmI

— artnet (@artnet) March 21, 2017
Forget a Wraith, real ballers will be bidding on Sotheby's $60 million "Vivid Pink" diamond: https://t.co/AiillNnKgn pic.twitter.com/JZMurwv5bv

— TheSnobette (@TheSnobette) March 20, 2017