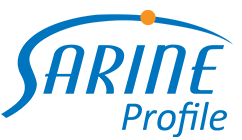 EXPERIENCE SARINE PROFILE™ FOR YOURSELF
The Sarine Profile™ digital diamond display is a powerful interactive tool to present your diamonds to customers.
Engage them in the purchase journey with accurate diamond information and an immersive, playful experience, and see how Sarine Profile™ can help boost your sales.
Explore all the facets of the Sarine Profile™ experience with this sample diamond display.