Based in Geneva and Liechtenstein, GGTL Laboratories is a full-service independent gemological testing lab, whose exclusive clientele include prestigious Swiss watchmakers and diamond jewellery brands.
Founded and managed by renowned gemological experts and researchers Franck Notari and Dr Thomas Hainschwang, GGTL's team of professional gemologists provide the complete range of lab services for diamonds, gemstones and pearls, with specialist focus on a number of advanced fields of research, including fancy colored diamonds and synthetic diamond detection.
With a strong focus on scientific research and development, GGTL is working to improve and enhance methodologies in gemology, designing new, exciting technology-based approaches that promote excellence in the global diamond and gemstone industry.
Click here to view a list of peer-reviewed research publications by GGTL founders Dr Thomas Hainschwang and Franck Notari.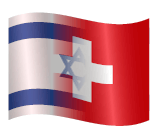 Sarine is creating the gem lab of the future, based on accurate and repeatable diamond grading technologies. In collaboration with GGTL, Sarine is advancing critical areas of research and development in gemmology and technology, focusing on:
Synthetic diamond detection
Automated, technology based grading of diamond color and clarity
Advanced diamond ID techniques
Development of the diamond story from original rough stone to finished polished diamond
Cutting-edge Light Performance grading
Innovative diamond imaging technologies
And more.
For further information about GGTL Laboratories, visit http://www.ggtl-lab.org/